Aug 2, 2020 01:24 PM Central
Cathryn Knock
I've been hearing about Intermittent Fasting (IF) for a few years, and to be honest, I thought it was a crazy idea. Mainly because I had no idea what it really meant, but still, I was sure that was not something I would EVER do.

Fast forward to now. I don't know about you, but I have tried pretty much every diet known to woman. The first diet I ever did back in the early days was the Cabbage Soup Diet. Did I lose a few pounds? Yep. Was that sustainable over the long-term? Nope. And like every DIET I have tried since then, once I wasn't being strict and following the P.L.A.N. I gained all the weight back – and then some!

I've done them all. Here's a recap of the ones I have tried over the years (at least those I can remember):
Cabbage Soup Diet, HcG Drops, Weight Watchers, Isagenix, Diet Power.com, JJ Virgin Elimination Diet, some weird chalky bark like substance that made you have to use the bathroom immediately, with no notice. I tried to find the name of it, but it no longer shows in my Amazon history. I think it has been pulled from the US market. Probably with good reason.
I am sure there are others I've tried over the years that I just don't remember.

So, what about this IF and hypnosis thing? Well, I met someone in my women's business networking group who is a hypnotist and focuses on weight loss and smoking cessation. I thought, well hypnosis is one thing I haven't tried yet. Because let's be honest. One of the main reasons those other options have not worked for me long-term is because I'm great out-of-the-gate, but when the diets are restrictive I just can't keep to them long-term. So, I met with her and she explained she uses Intermittent Fasting (IF) and hypnosis. I figured I had nothing to lose – except the weight – so I jumped on board.

The first thing I had to do was homework. What? I thought she would just hypnotize me, tell me what I needed to know, and then voila – weight loss. Guess not.

So, here's what I am going to do. I am going to chronicle my IF and hypnosis journey here in my blog. The deal is, I don't know how it is going to turn out. But, if you are interested, I'll be sharing my journey along the way. My research, my wins, my struggles, all of it. Maybe you'll learn something too.
For now, you can start with the resources I have used so far or have been recommended to me. In future blogs, I'll try to recap some of the takeaways from the books as well. As of now, I have completely read
Delay, Don't Deny
, and most of
The Obesity Code
and they are eye-opening.
I will tell you all about my first hypnosis session I just had and my first week of IF (I'm starting Monday, August 3, 2020) in my next blog. Most likely it'll post a week from the date of this blog. My goal is to post at least weekly, but if anything super exciting happens, it might be more often.
Are you an intermittent faster? If so, please share with me your tips and tricks. I am so eager to learn.

Feel free to leave comments by clicking the word comments at the top. See you next week.



Jun 8, 2020 11:57 PM Central
Cathryn Knock
Water is necessary for life. And many of us are good at drinking water, but many of us struggle to get water in to our lives unless it is turned in to tea, coffee, or soda. And we all know those items tend to be diuretics that only tend to dehydrate us more. So, let's learn about the many types of water and pros and cons to each type. Maybe you'll find a new favorite to help up your water game.
The basic types of water are: Tap Water, Mineral Water, Spring or Glacier Water, Sparkling Water, Distilled Water, Purified Water, Flavored Water, Alkaline Water, Well Water - I'm starting to feel like Benjamin Buford Blue (Bubba) from Forrest Gump talking about all the different types of water. And I'm sure I left some out.
Tap Water: The water that comes from – you guessed it – the tap in your house. Pros, you are already paying for it, it is easy to get and "they" say it is safe. Cons – the regulatory agencies and city municipal entities have been known to not be truthful ---Flint, Michigan ring a bell? Plus, depending on where you live it might not taste so good. Another factor to consider is the material your pipes are made from and the age of them.
Mineral Water: The water that is pulled from a mineral spring. Pros – it is said to have health benefits from the minerals included in it including sulfur, magnesium, and calcium. Many prefer the taste of it over tap water. Cons: cost is the largest factor. Oh, and if that water is sold in plastic bottles then you have the risks of the chemicals from the bottle leaching in to the water itself.
Spring or Glacier Water:
Claims are that these are bottled at the source of the spring or glacier. Pros: they should be relatively free of toxins and likely contain minerals as well. Cons: it is pricey. And there has been cases made that the water is not "naturally" flowing from anywhere. In most cases, it is being pumped from a hole in the ground. Check out this lawsuit
https://www.nytimes.com/2019/03/29/business/poland-spring-water.html
. So, you are likely not getting what you are paying for. Oh, and there is still that pesky plastic bottle problem, too.
Sparkling Water: This is just carbonated water. Pros: many prefer it to plain water as a substitute for soda. Cons: many of the sparkling waters on the market contain a lot of sweeteners or sugars.
Distilled Water: Water that is boiled and then the steam is collected and condensed back in to water. Pros – It's good if you are not sure of the water source and it's what you can find. And it is great for your ironing as it prevents leaving mineral deposits and other things on your clothing. Cons – there are no vitamins or minerals, so no real health benefits. It is thought that water with no minerals can actually pull minerals from where it can to maintain balance, so it might not be good for your body or your teeth.
Purified Water: Usually tap or groundwater that has been…purified to remove harmful substances. Pros – great if your water source is contaminated. Most municipal water sources are technically purified water. Cons – price in most cases. Buying it in bottles is pricey. Buying home systems like reverse osmosis can also be pricey.
Flavored or Infused Water: Water with flavors. Pros – Makes it less boring, so people tend to drink more. Cons – often full of synthetic ingredients, sugar, artificial sweeteners that negate any benefits you get from drinking more water.
Alkaline Water: Water with a higher pH level and contains alkaline minerals and negative oxidation reduction potential (ORP). Pros – higher pH level can help neutralize acidity in the body. Negative ORP means that it helps prevent oxidation which is better for overall health. Cons – too much could reduce stomach acidity too much, lowering the stomach's ability to kill off harmful bacteria.
Well Water: Water that comes straight from the ground and is untreated. Pros – usually if you have a good well in an area with a safe, pristine aquifer you will love the taste of well water. Cons – because it is untreated water there is a risk of contaminants like giardia.
As you can see, there is more than meets the eye, or glass, when it comes to types of water you can drink. Each person should make their own decisions on what they feel is best for their family. Personally, I currently use a filtering pitcher to help filter my tap water. But still, plain water is boring, so I like to use these
electrolyte drops
, that are sugar-free, all natural, and give the water a big boost of flavor, and help my body by providing key minerals like sodium, calcium, and potassium that help regulate nerve and muscle function, and keep me hydrated at the same time. So, water doesn't have to be boring.
Like what you learned, check out my free guide to boosting your
immune system
.
Mar 28, 2020 01:58 PM Central
Cathryn Knock
With all that is going on in the world, now is the time to make sure your immune system is in tip-top shape. Here are a couple of simple ways to give your immune system a much needed boost.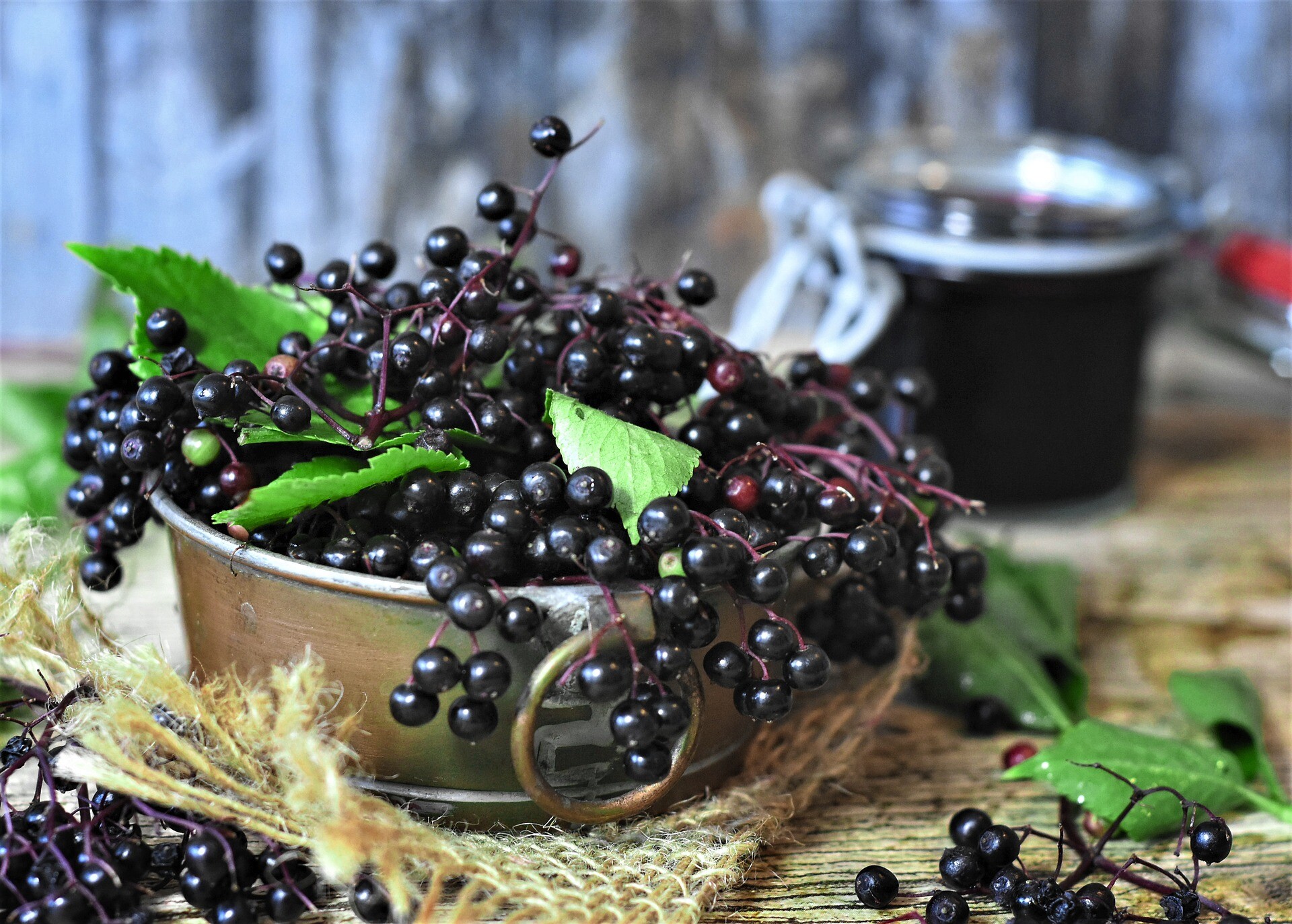 Elderberry Syrup
Elderberries and elderberry preparations are a popular remedy in traditional medicine. Taking elderberry syrup at the first sign of a cold or flu infection could help prevent the infection from developing. A placebo-controlled, double-blind study (
here
) showed that 93.3% of flu patients given Sambucol (a formulation of elderberry extract) were completely symptom-free within two days.

The rich content of vitamin C in elderberry means that elderberry helps improve your immunity and prevent infection.
Researchers from the Cleveland Clinic report that syrups made from elderberries boost the body's immunity. This means that taking elderberry supplements can help to prevent a cold or flu infection from getting worse. To help keep your immune system strong, doctors recommend taking elderberry along with vitamin C, B6, and E.
Another reason why elderberry syrup and supplements are good for your health is due to the number of antioxidants. Research (
here
) has revealed that there over 70 different compounds in elderberries that kill off free radicals.
Read to the bottom for a recipe and make it fresh yourself.
Raw, Organic Honey
Raw honey is honey that has not been heated or pasteurized. It contains natural vitamins, enzymes, powerful antioxidants, and other important nutrients. The best part - raw honey has natural antibacterial, antiviral, and antifungal properties - and it promotes digestive health. What's not to love about that?
Other benefits of raw, local honey is that it contains local pollen, which can strengthen your immune system, and even helps reduce pollen allergy symptoms. Honey really is a powerhouse.
Added bonus - you need raw honey for that Elderberry Syrup recipe coming up.
Interested in learning more about raw honey? Check this out:
honey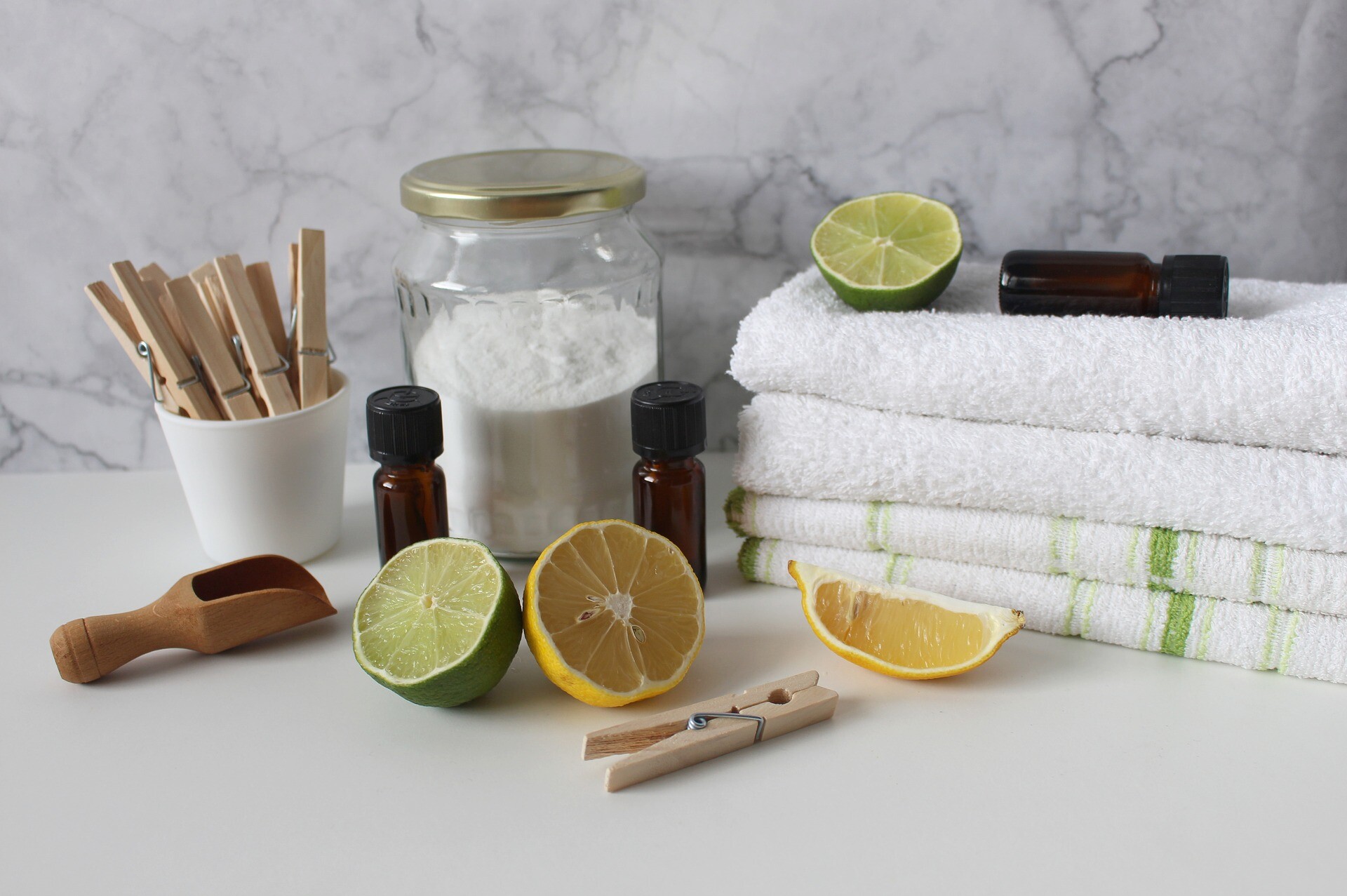 Essential Oils
Essential oils have long been used to help people stay healthy and above the wellness line. Thieves® essential oil blend was inspired by the legend of four 15th-century French thieves who formulated and wore a special aromatic combination of clove, rosemary, vinegar, and other botanicals that they believed provided protection while they were stealing. French authorities recognized that there was such value in this mixture that upon the thieves' capture, they received a more merciful punishment on condition that they divulge the ingredients in their secret formula.

Crafted in the spirit of that legendary combination, Young Living's one-of-a-kind Thieves essential oil blend can be found in all our Thieves products. Featuring Clove oil, Cinnamon Bark oil, Eucalyptus Radiata oil, Rosemary oil and Lemon oil. Thieves imparts a spicy, welcoming aroma everywhere it's used.
The Vitality version of this oil is amazing as an immune boosting powerhouse that can used internally. Like in that elderberry syrup recipe coming up!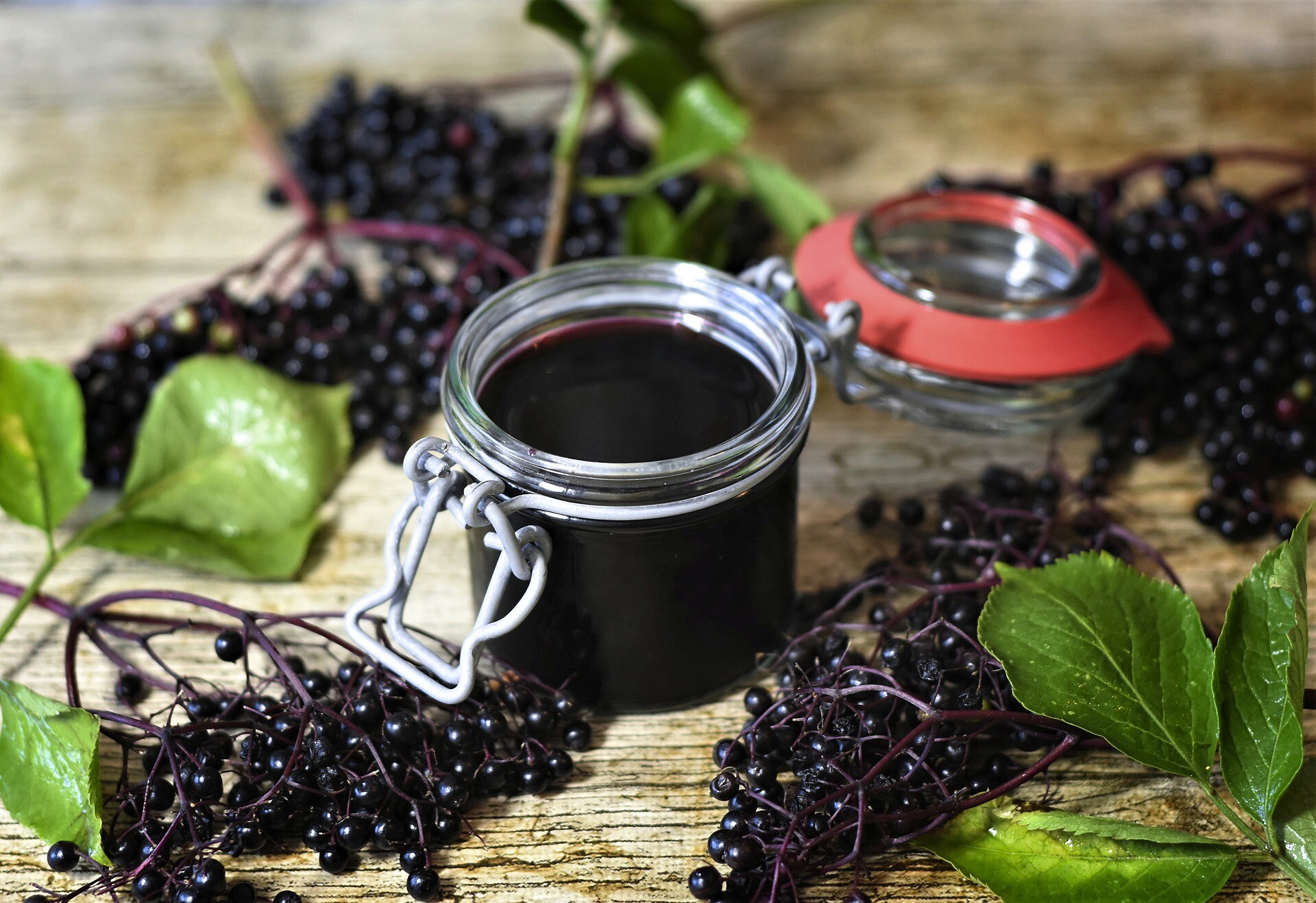 Elderberry + Wolfberry Super Syrup Recipe
YIELD: 3 Cups TIME: 45 Minutes
Ingredients:
Directions:
Add wolfberries, elderberries and water to Instant Pot. Cover and set manual time for 7 minutes and then allow for natural release method (another 15 minutes or so). Open and strain the liquid into a glass pitcher. Yield at this stage is around 4 cups. Set aside berry solids and pour the liquid back into the Instant Pot and select Saute. Reduce liquid by half (about 15-20 minutes). Yield will now be about about 2 cups.
Mix syrup with the raw honey and stir well. Yield should now be about 3 cups. Add essential oils and stir. Bottle and store in the fridge in a glass container. This recipe will stay good for many months. To prolong shelf life replace half the honey with brandy.
Suggested Use:
Adults take 1 Tbsp per day during the winter cold and flu season. Increase to every 2-3 hours when you need an extra boost. Children 1-9 years take 1/2 - 1 tsp per day. Not recommended for children unde 1 year.
Recipe courtesy of Lindsey Gremont at HomemadeMommy.net
Love this info? You'll LOVE my guide on simple ways to eliminate harmful fragrances from your home. Check it out right
HERE
.
In health,
Cathy
Disclosure: This site contains affiliate links to a few select products I use, enjoy, or recommend. I may receive a small commission for purchases made through these links, and your purchase supports companies and products I believe in.