11/22/2021 09:00 AM Central
Cathryn Knock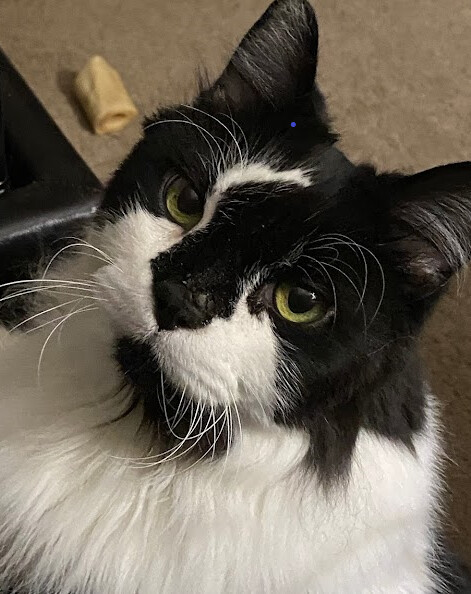 Hello Friends!!!!!
Can you believe Thanksgiving is next week? I also turn 51 next week, too!!! Time is sure flying by lately.

When I was sitting down thinking about this I realized that means that if you are like the majority of people (Americans anyhow) you are focusing right now on meal plans for next week, and then moving in to thinking about shopping for Christmas. For many of us the next 5 or so weeks will blow any financial strategy or gains we had, and if you purchase gifts on credit, then you'll be blowing the first few months of next year too. Or if you only make the minimum payment then maybe the next several years of your finances. How depressing.
And that doesn't leave room for any emergencies. Like this guy....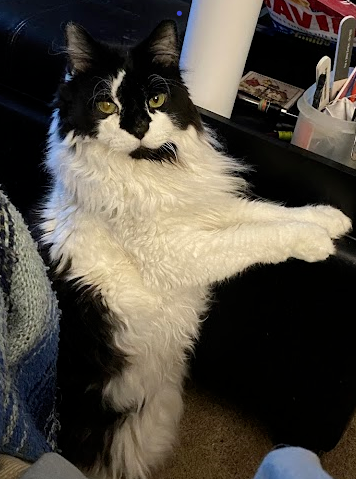 This is Eggroll. He's a 13ish year old cat who needs surgery next week. And not cheap surgery, either. Like $1,000+ surgery. Right before Christmas and my upcoming vacation!!!! Aaaaccckkkk!!!!
Here's the thing. Six months ago I wouldn't have been able to afford this surgery and would have had to either leave him in pain, pay it on Care credit or on a credit card (which I don't even have). Or worse, be forced to maybe even make the most difficult decision. The one you never want to make due to money when the pet still has so much living left to do.
But I'm lucky. In the past 6 months I've been able to build up an emergency fund to cover this cost, still be able to buy all the Christmas gifts I want, save for my two upcoming trips (one to Australia next year that will be
expensive
), invest in my future, and
still have fun
along the way.
And pay for it all with cash.
And I didn't get a job making more money, either. I'm doing this with my current income.
So what changed? I found a plan that takes the emotion out of money and helped me finally get my finances in order. Yep, it took me 50 years to finally figure it out. Yes - I am embarrassed about that, but better late than never right?

And it is not rocket science, and it doesn't matter what your income level is. This system can help you, I promise.

So, how are you going to finish out these next 6 weeks of the year? Worrying about money, dreading the thought of the end of January when the credit card bills come due, or worried about what you'll do if the car breaks down or the cat needs surgery?
There really is hope.
You can grab the full program here
Green Gap
GREEN GAP
and it even i
ncludes monthly coaching
with the creator, where you can ask questions and dive even deeper in to how the system works. You too can become a money machine.
I'm sure you are thinking? Great. But I'm broke and a system like this probably costs a fortune, especially with those included monthly coaching/Q&A sessions. But guess what? It doesn't. It's a one-time fee of $197 or $147 if you are already an Oola Member or Ambassador. So....are you ready to invest in yourself and your financial future?
Reach out if you have questions. I'd love to help you find the freedom I've finally found after all these years.
11/01/2021 09:30 AM Central
Cathryn Knock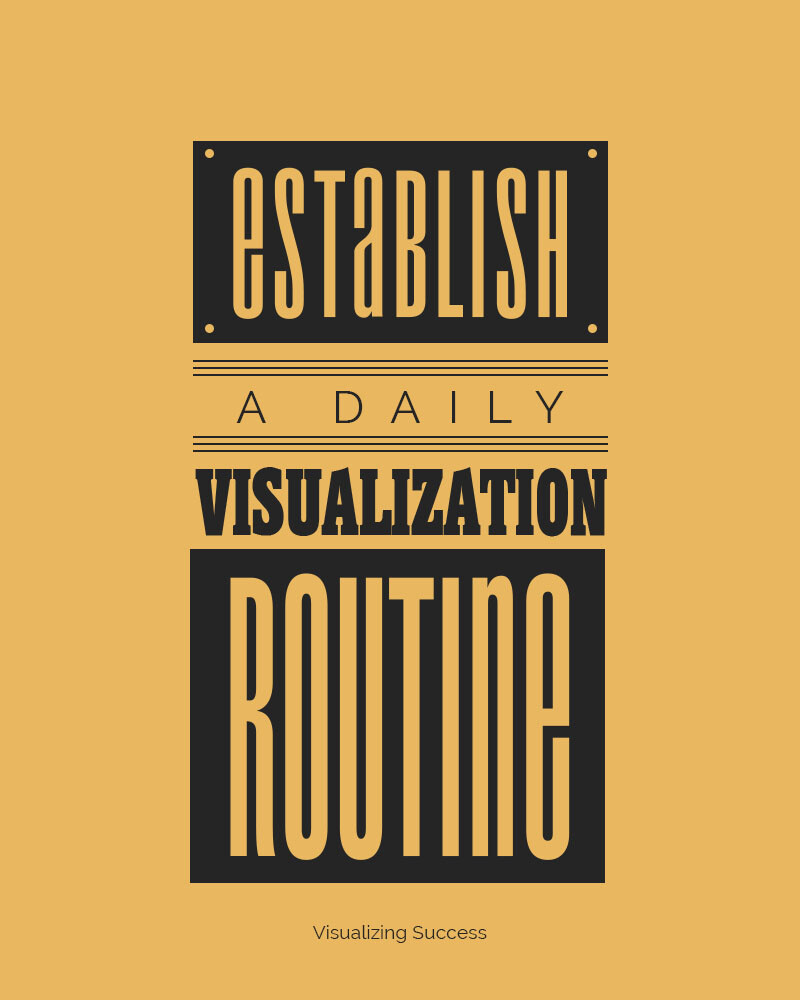 Visualization can be the secret weapon in turning your dreams into reality. You already have the power to achieve what you want in life; motivation, strategy, and the Big Idea are already there, locked in your subconscious mind. Take just ten minutes every day to unlock that power and start to move towards your goals.
1. Harness the Power of your Subconscious
You may not realize how powerful your subconscious is in determining whether or not you succeed in life. A negative mindset can act as a drag, stopping you from imagining your dream life and going for it. It will remind you of past failures and tell you that gaining success and wealth is hard work and painful, even impossible.
Studies have shown that you can rewire your mindset by programming the Reticular Activating System in your brain to select for positivity and success. The RAS acts a bit like an email folder, getting you to focus on what's important to you. If you tell it to prioritize information that will feed your success, you will have your subconscious mind working for you, not against you.
2. Make Visualization a Habit
Just ten minutes a day of visualizing your future life is enough to keep the momentum going and your motivation high. Make the visualization habit easy by doing it at the same time and place each day. The ten minutes before you get up and before you go to sleep are the perfect times to practice visualization. You're relaxed, unlikely to be interrupted, and in the ideal state of mind to have an impactful visualization.
Bring to mind every detail of your future successful life, How does it feel? What can you see, feel, hear, and taste? What are you wearing? What emotions are you feeling? Make it as real and detailed as possible.
You can practice visualization not just by thinking about the future but also being fully present in the here and now. Placing your happiness in the future means you miss out on all the good things in your life right now. And that can be demotivating and lead to a drop in positivity.
Don't postpone happiness. Think of all the things in your life that you are grateful for right now. Celebrate your successes and your gifts and use them to fuel your ambition for more and better.
See yourself working your way along the map and ticking off your successes as you get closer to achieving what you want. Mark every success, no matter how small and keep your energy and motivation high.
Did you miss the first post in this series? Check it out
HERE
.
10/25/2021 09:30 AM Central
Cathryn Knock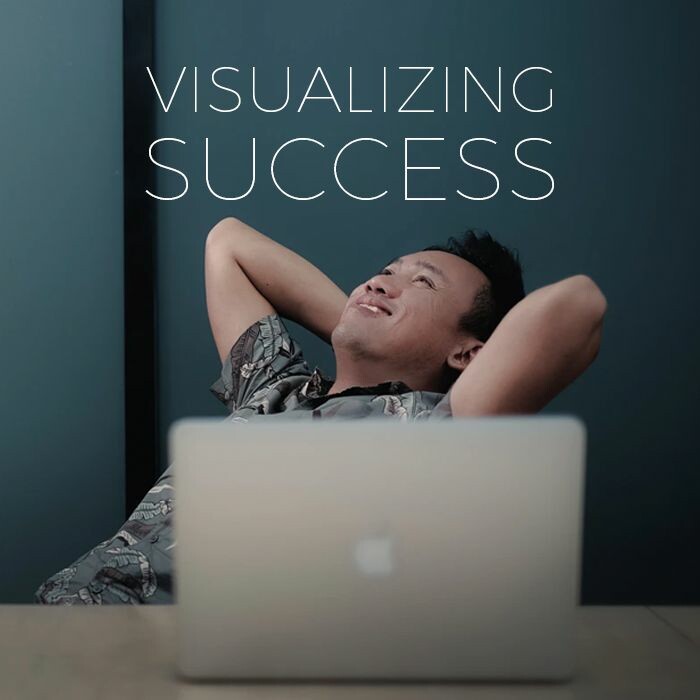 You've probably heard about visualizing as a personal development tool. Or maybe your sports coach used visualization to help motivate you and your team. But did you know that there's a scientific basis for how visualization works? Neuroscientists have found that visualization actually changes the brain and can set you on the road to success.
Rewire Your Brain
You may not realize it, but there is a powerful part of your brain that already prioritizes what you need to know. The Reticular Activating System (RAS) protects your brain from being overwhelmed by the millions of bits of information that flood it every day. It acts as an email filter, discarding what you don't need to know and prioritizing important things. The RAS is influenced both by your childhood messages and what you 'tell' it that you want to know. Ever noticed how, once you decide you want a new car, you see that model of car everywhere? That's your RAS saying 'look at this'!
Using visualization enables you to hack your mindset and refocus your thoughts from negative doubts to a clear positive vision of where you want to be. Instead of anxiety about where you are now, you can visualize an alternative reality and hack your RAS to start priming you for success. Keeping your goals literally top of mind will help you focus on achieving them.
Harness Your Brain Chemistry
Your brain works with a complex system of hormones and other chemicals. You can manipulate things like your dopamine feedback loops to focus on successful behaviors. That good feeling when you win is all about the rush of dopamine that floods your brain as a kind of chemical reward. This is what keeps you motivated to try and achieve bigger and better goals.
You can harness this dopamine reward system by stretching your challenges. Aim to get two new clients this week, three the next, and so on. You are feeding and encouraging your motivation by priming your dopamine loops. And as a bonus, it makes the work more fun!
Scientists have found that you can edit your memories to focus on the good ones. Instead of remembering past bad experiences and then feeling less confident, you can bolster your motivation by remembering past successes.
You can take the sting out of bad memories by playing them over and over in your mind, visualizing them getting smaller and smaller until they disappear. Conversely, you can turn up the color and volume on good memories. Make them IMAX sized in your mind and enjoy how they make you feel. Use that vision to fuel your motivation.
Like what you learned here? Check out my other blog posts or follow me on
Facebook
.