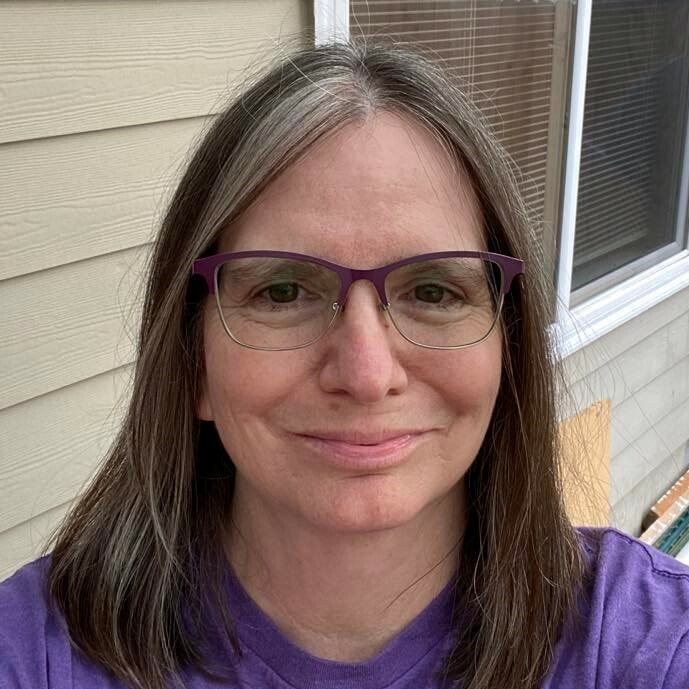 Hi! I am so glad you are here. I'm Cathryn Knock and I can't wait to help you find the balance in your life that I've finally found after 51+ years of living out of balance and struggling. Finding my way has been tough and I've made a LOT of mistakes along the way – so I want to help others get there and maybe avoid some of the pitfalls I encountered.
I grew up very poor – with a family that loved me – but didn't necessarily model healthy eating or financial habits. And so there I was, a single mother, overweight and broke. I went back to college and got a couple of degrees – in accounting no less – but guess what didn't change? My personal relationship with money. Nope, I knew how to manage other people's finances, but my own? What a disaster that was.
I managed to raise two humans to adulthood while in college and working full-time – but I carried that poverty mentality with me along with my bad eating habits. Then the kids moved out, started their own lives, and left me to figure out what next???? I changed states and jobs looking for fulfillment, and guess what? Even with more money I was just as poor and unhealthy as before.
Then COVID hit and I felt like I was Netflixing myself to a slow death!
One morning I realized that if I didn't do something I was going to be fat at my daughters upcoming wedding. I was DONE! I decided to finally try that intermittent fasting thing in August of 2020 and have lost 75+ pounds (and counting)… Yay!!!!
Once I started having more energy and not watching Netflix all the time, I was open to other changes. So when the magical email about becoming a life coach came from The Oola Guys I was ready for the next transformation. With the Oola Framework I have started finding the balance I needed in the 7 key areas of life: Fitness, Finance, Family, Field, Faith, Friends, and Fun.
With my Green Gap financial training and the amazing You Need a Budget app (YNAB) I then had the tools to take the emotion out of money and had a system to get control of my finances. In fact, I'll be debt-free in just a few years - goodbye $70K+ in student loans.
If you are like me and have struggled and are looking for change, I'd love to help you in your journey. Reach out for an honest conversation and let's see how I can help.